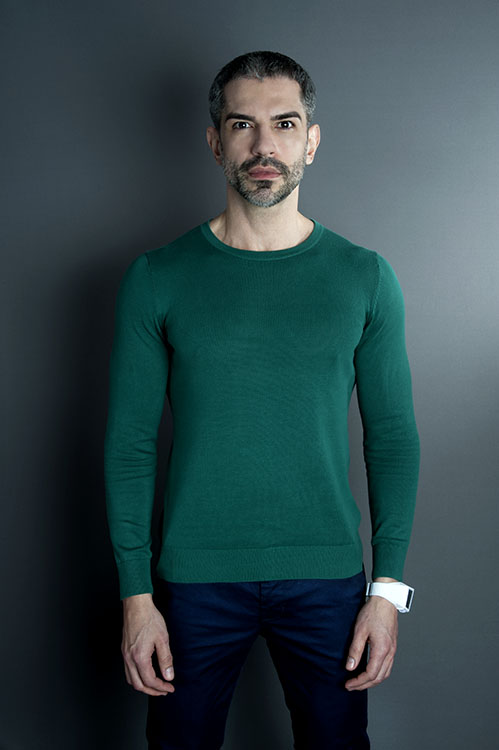 ARTISTA
O propósito do meu trabalho é um exercício da forma, uma necessidade de criar elementos complexos e fluidos, regrados ou desregrados, mas equilibrados, dentro de uma geometria.
Desde que comecei a desenhar tenho como intuito um questionamento: como representar a vida?
Crio com base em códigos gerais, perceptíveis, mas a manipulação do desenho é levado numa síntese da forma, uma busca pela simplificação que desencadeia-se em novos códigos; a decifração e a leitura se contextualiza no decorrer dos desenhos.
ARTIST
The purpose of my work is an exercise of form, a necessity to create complex and fluidt elements, regimented or unruly, but balanced, within a geometry.
Since I started these designs I have the intention to answer one question: how to represent life?
I create based on general codes, noticeable but the handling design is taken to a synthesis of form, a search for simplification that triggers in new codes; deciphering and reading is contextualized over the designs.
BIO
Meus pais se conheceram nos anos 60, no Rio de janeiro, bairro de São Cristovão, reduto de imigrantes portugueses. Meu Pai de Paredes de Coura, uma vila portuguesa no Distrito de Viana do Castelo, região do Norte e sub-região do Minho-Lima, conheceu minha mãe (que estava em férias na cidade), é brasileira, mineira da Serra da Onça, região da Zona da Mata, é de origem indígena, portuguesa e italiana. Se casaram em Cataguases, Minas Gerais, onde nasci no ano de 1972. A cidade que esteve à frente do Movimento Moderno com forte influência na arquitetura, arte e mobiliário, com obras de Oscar Niemeyer, Cândido Portinari, Burle Marx, Joaquim Tenreiro, Djanira, José Pedrosa, Jan Zach entre outros que deixaram marcas no meu olhar sobre o mundo.
No Rio de Janeiro de 1990 a 1998, estudei e me formei em Comunicação Social / Publicidade e Propaganda na FACHA - Faculdades Integradas Hélio Alonso. O contato com a cidade me aproximou mais de um ideal moderno Brasileiro e também tropical. Em São Paulo, cidade concreta e do "trabalho", me especializei em Design gráfico e desde 2001 crio para profissionais e empresas nas áreas de arquitetura, arte, decoração, moda, turismo... O trabalho inclui a criação de identidades visuais, logotipos, ilustrações, modelos de site, otimização de espaço, materiais de marketing como folhetos e brochuras, bem como capas de livros.
Mas apesar de todo conhecimento e habilidades, como designer gráfico sempre tive uma condição comercial para criar. Como artista, a criação autoral é uma busca, uma meta.
Atualmente, moro em São Paulo e me desloco regularmente em outras partes do mundo.
BIO
My parents met in the 60s, in Rio de Janeiro, in the Sao Cristovão neighborhood, a stronghold of Portuguese immigrants. My Father is from Paredes de Coura, a Portuguese village in Viana do Castelo District, Northern region and sub-region of Minho-Lima, and met my mother (who was on vacation in the city), who is Brazilian, from the mining town of Serra da Onça, region of Zona da Mata. She is decended from Indian, Portuguese and Italians. They married in Cataguases, Minas Gerais, where I was born in 1972. The city was at the forefront of the Modern Movement with strong influence on architecture, art and furniture, works by Oscar Niemeyer, Candido Portinari, Burle Marx, Joaquim Tenreiro, Djanira Jose Pedrosa, Jan Zach and others that have left marks on my view of the world.
In Rio de Janeiro from 1990 to 1998, I studied and graduated in Communications / Advertising at FACHA - Integrated Colleges Hélio Alonso. Contact with the city introduced me to a modern Brazilian and tropical ideal. In São Paulo, a concrete and "work" city, I specialized in graphic design and create since 2001 for professionals and companies in the fields of architecture, decoration, fashion, tourism ... The work includes creating visual identities, logos , illustrations, website templates, space optimization, marketing materials such as flyers and brochures and book covers.
But despite all the knowledge and skills as a graphic designer, I always had a commercial condition to create. As an artist, authorial creation is a quest, a goal.
Currently, I live in São Paulo and I travel regularly in other parts of the world.